« San Diego Vacation Part II | Main | Old Archives | War »
February 14, 2003
San Diego Vacation Part III
Legoland Rocks!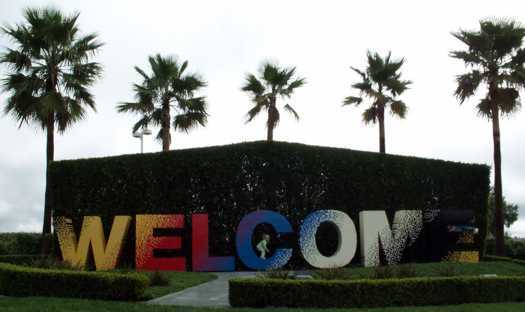 Notice the two little apes. Emma is in the "C" and Harrison is in the last "E."
This is geek paradise!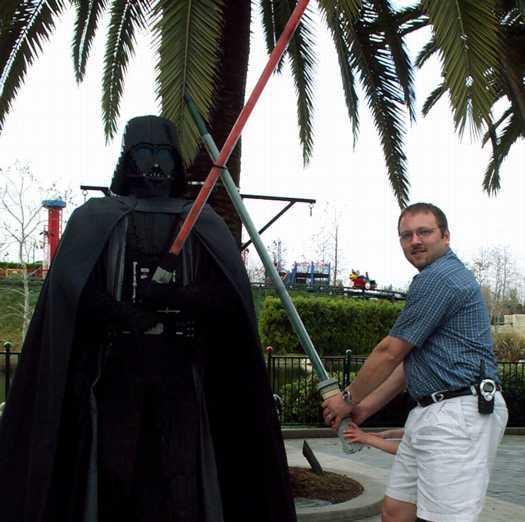 Plus, it is really cool for kids too!
One of the exhibits at Legoland is called Miniland. It contains replicas of famous buildings and cities all built from Lego bricks. For example: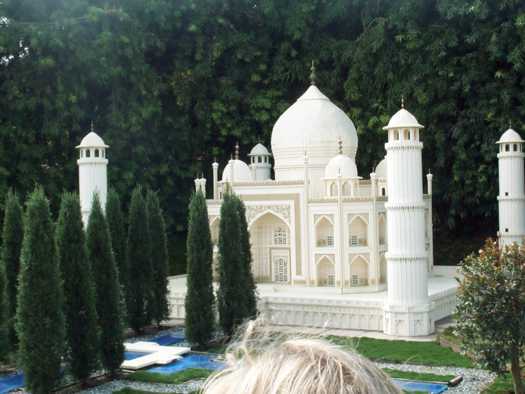 The bridge replicas were cool. Here is a direct copy of a placard about the bridges: "A total of 150,000 LEGO bricks make up these suspension bridge models. If laid end to end the bricks would measure 3 miles. The models were constucted in three sections by the same method as a real bridge. Internal rollers allow for expansion and contraction in hot weather."
The New York City skyline was cool (show here from both sides).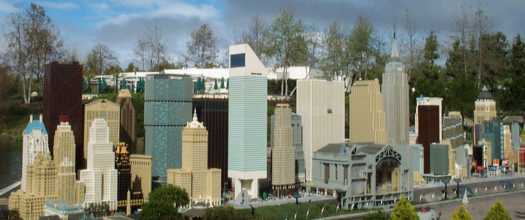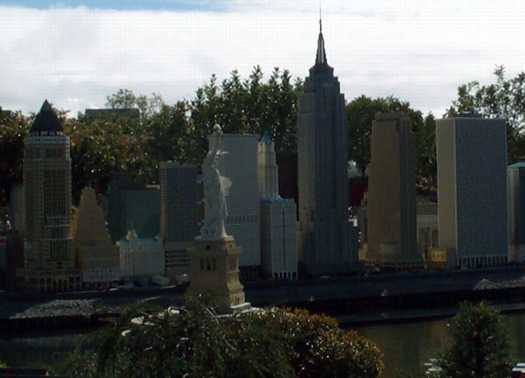 We went on a boat ride which took us through part of the Miniland exhibit.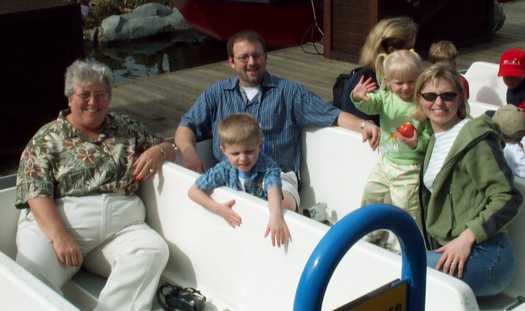 Miniland even contained a harbor of it's own.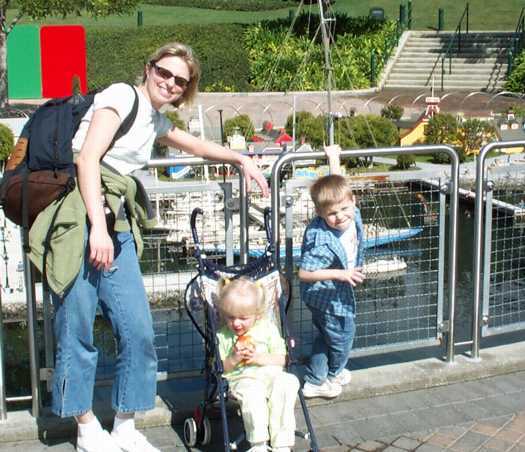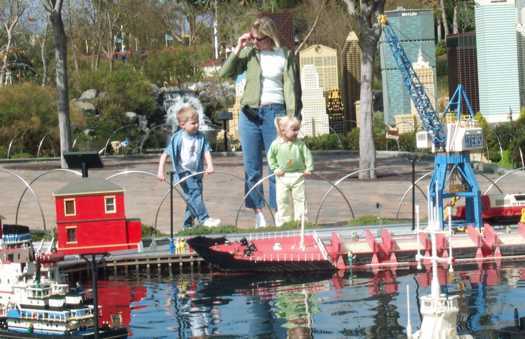 Emma was very hungry. She ate so fast that she got it all over herself.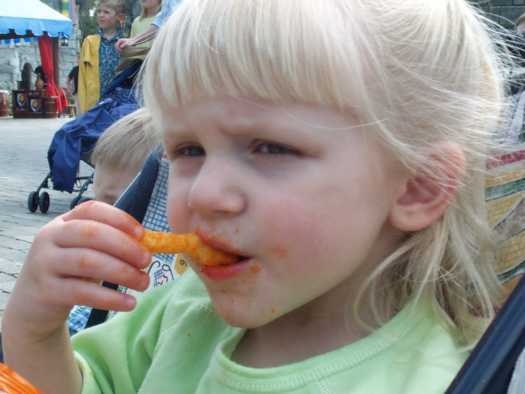 Harrison took the first ride of the day. He went all by himself. What a brave little knight.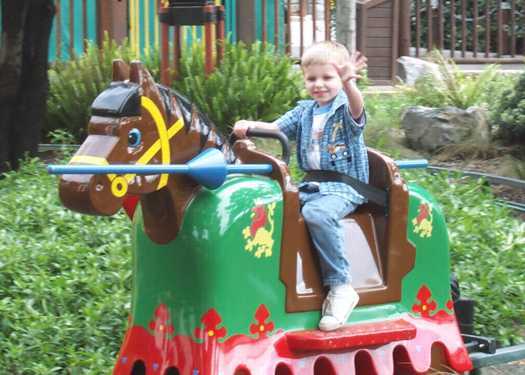 When Emma went back to the resort for her nap we did some more rides. Only Jennifer was brave enough to go on this one.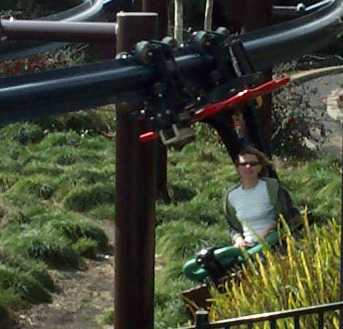 Harrison pilots a helicopter.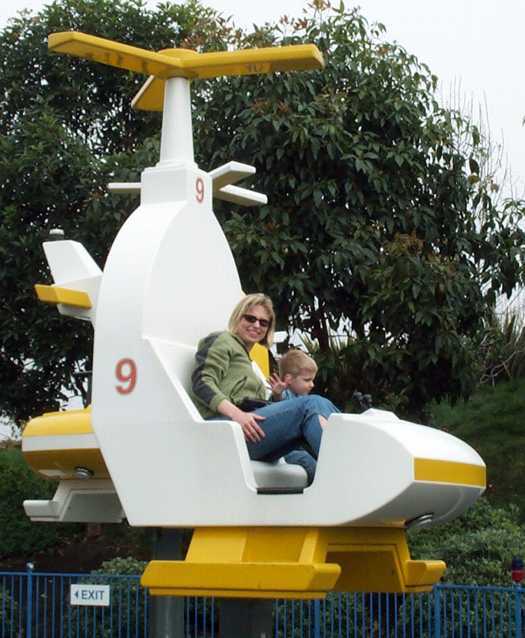 Mom and son on boat ride.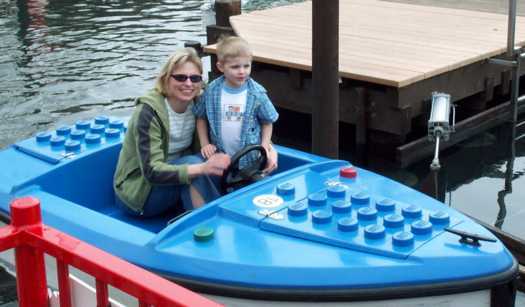 Harrison gets caught by a shark.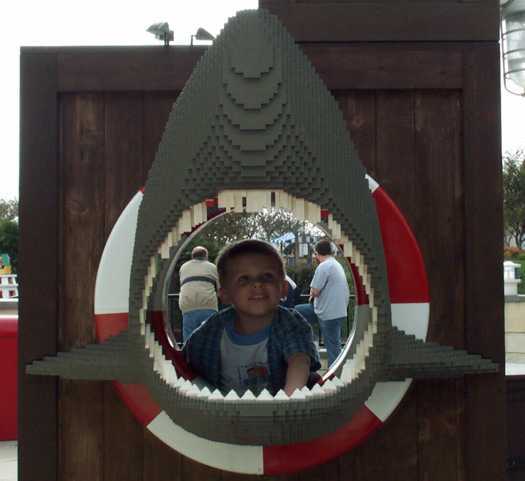 They finally caught us!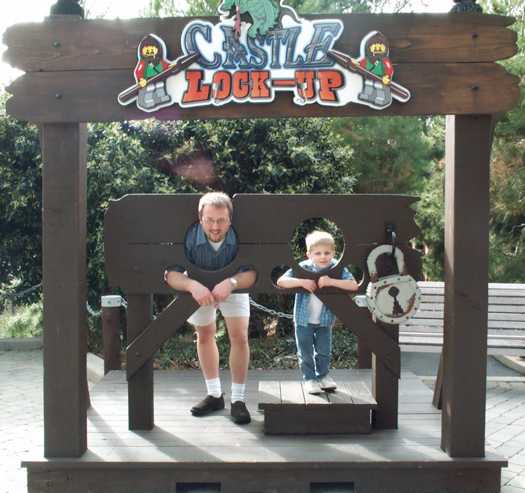 Three thinkers?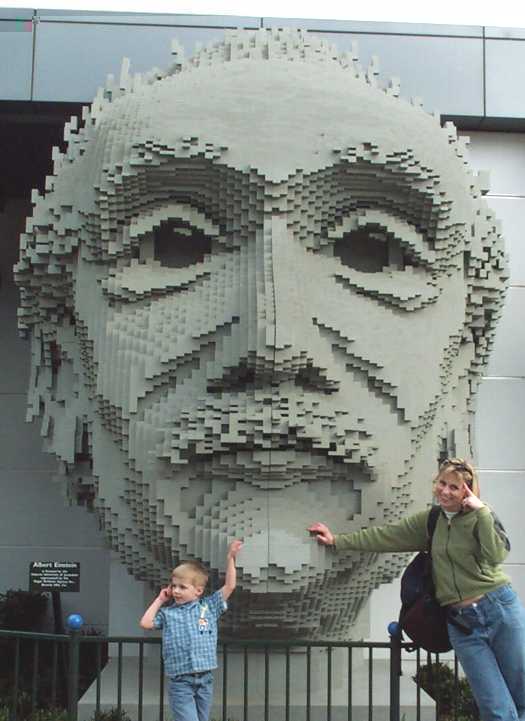 Our last event before leaving was the 4-D Racers show. It was too scary for Harrison.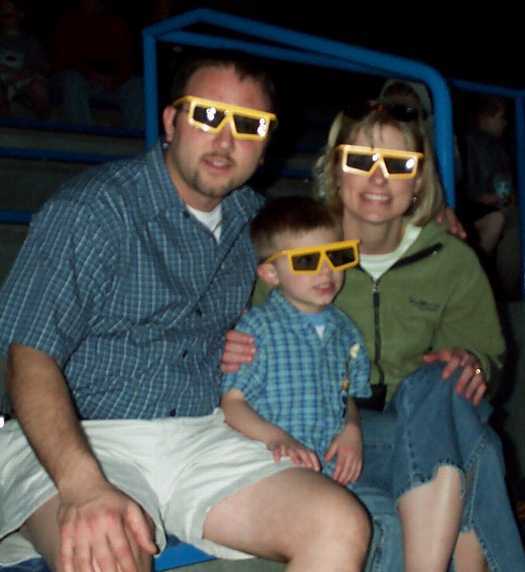 We hardly had any rain all day. We even bought a few Lego kits for the kids to play with.
Posted by jeremy at February 14, 2003 08:07 AM
Comments
Great pics, as usual, Jerm.
And guess what: thanks to my photography class, I can help you get better exposures! :)
In images like the one at the very top, where there's a lot of light spaces and a lot of dark spaces, if you meter the light off the dark spaces, the dark detail will show better. If you meter the light off the light spaces, the light deetail will show better (and the dark will be almost too dark to see).
End of photography tutorial.
When do you get home?
Posted by: J.D. at February 14, 2003 02:21 PM
lisette and clare say we hope you feel better soon!
Posted by: Lisette and Clare at February 21, 2003 04:05 PM
Harrison, Lisette would love to take you on the ride that only your Mommy went on. Lisette loved it WEEEE!
Posted by: Lisette and Clare at February 21, 2003 04:09 PM
Jerm, thanks for reminding me to check out your website. Looks like you had a great vacation in one of my favorite places. As a former San Diegan, I will apologize for the bad weather. People there would say that you had either really good luck (to see rain in SD) or really bad luck (to see rain in SD). The first year that I lived there it only rained for about 3 hours over about 10 days. Oh well. From the pictures, it appears you made the best of it.
Hope you had a good birthday. Looking forward to seeing you and everyone else next week.
Posted by: Lisa at March 5, 2003 10:46 PM