« Z is for Zoo | Main | Old Archives | Success at School »
October 16, 2004
Farm Cats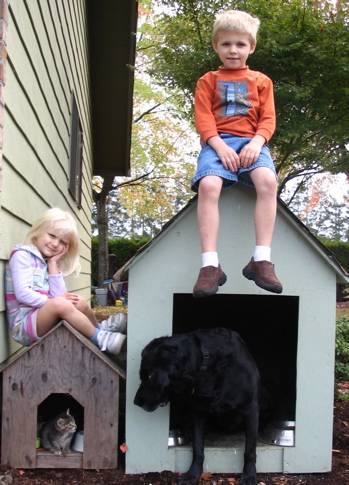 Now that we are filbert farmers we need some cats to keep away the unwanted critters. They are not quite big enough for that yet. We hope they make it, with the road so close by. Any name suggestions?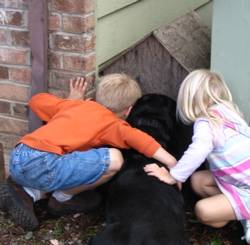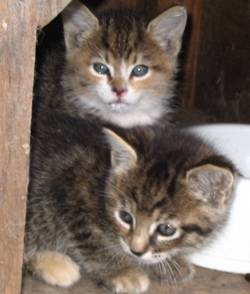 Posted by jennifer at October 16, 2004 04:54 PM
Comments
how about Phil ant Bert for the silent watchers of the philbert farm?
is Emma really bigger than the giraffe?
cute kids, cute cats.
life is good
Posted by: dad at October 16, 2004 07:04 PM
I like the idea of posting Naomi's thots
Posted by: John at October 16, 2004 07:07 PM
Nice posts, Jenn. now you have to check out mine (i am still learning how to do pictures).
Posted by: pam at October 16, 2004 09:22 PM
It's good to see some life here! And it looks as if Jeremy's figuring out the problems with the comments.
Remember: even though we've moved farther away, we can actually make it to your place on weeknights an hour earlier than before...
Posted by: J.D. at October 16, 2004 11:16 PM