« Valentine Preparations | Main | Breakfast in Bed »
February 09, 2005
Legomania
Harrison receieved a Lego dinosaur kit for Christmas. There are several different dinos you can make, but the t-rex is the most difficult. Last week we began constructing it, and today it is finally finished. It is very cool.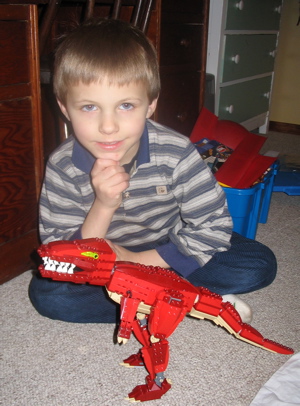 Everyone else got into the lego mood. Emma likes to find all of the girl Lego people, especially Hermione from the Harry Potter set. Jeremy is still in Harrison's bedroom building a castle, while Emma, Harrison, and I eat dessert.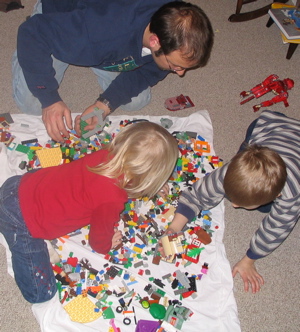 The sheet makes for easy Lego clean up.
Posted by jennifer at February 9, 2005 07:43 PM
Comments