« More Yakima Adventures | Main | Digital Snowmen »
January 16, 2006
Extended Stay - Snow!!
Harrison, in his usual peaceful way, awoke us this morning with the pronouncement: "It snowed! It snowed outside!!"
Jenn said, in a very groggy baritone, "It's jsut the frost."
"No, it really snowed," Harrison persisted. I rolled over and reached to the blinds. The effort actually drug me out of bed so I peeked through and low and behold, it HAD snowed. There was a slight dusting on the ground, and more was coming down.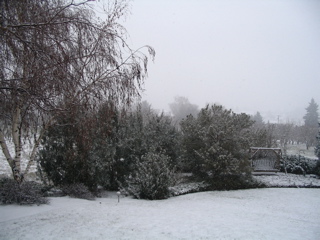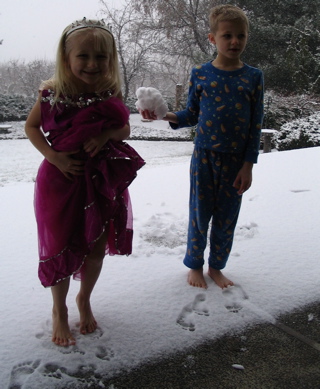 As the morning progressed it snowed harder and harder. By noon we had enough to go sledding on the hill behind the house!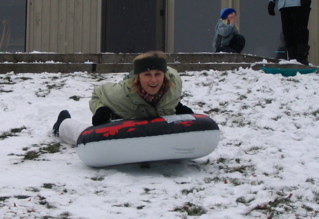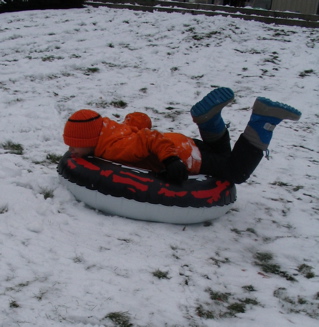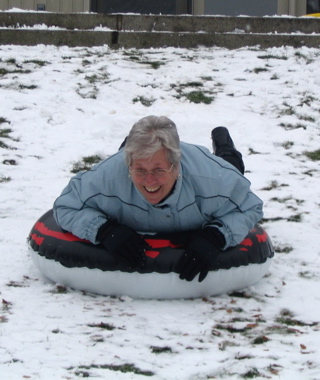 No day in the snow would be complete without a snowman. What is better than one snowman? Two snowpleople!
Of course, when staying at the Eder resort, one must always take advantage of the hot tub. Our children have a unique way of enjoying the hot tub. They fill it with icebergs and spend an hour and a half splashing each other and throwing half melted snowballs at one another.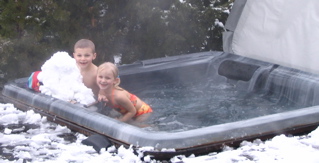 Of course, why would you pass up on the opportunity to sled down the hill in your bathing suit?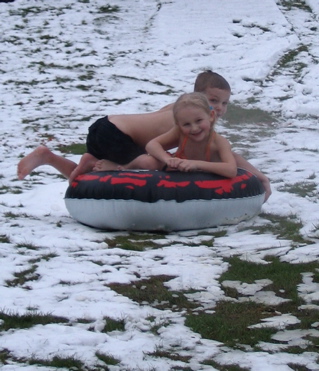 We decided that this was too good of an opportunity to pass up - so we are staying an extra night and driving back to Portland tomorrow. We should arrive just in time for Jennifer to catch her flight to Spokane!
Posted by jeremy at January 16, 2006 04:51 PM
Comments