« Discovery Dino | Main | Christmas Quilt »
December 22, 2005
Ice Skating in DC
Here we all are ice skating at the Sculpture Garden.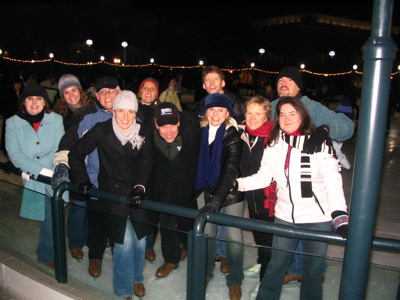 My ankles felt pretty unstable at first, but after a few spins around the ice, I got the hang of it. I even skated backwards for a short time! This was a lot of fun in the crisp winter air surrounded by the Capital Building and the Washington Monument.
Posted by jennifer at December 22, 2005 05:21 AM
Comments
Wow! Somebody's been a busy little elf this holiday season: party hostess, trip to D.C. and now all of these blog entries!
Posted by: Pam at December 29, 2005 08:13 AM