« Outside Projects I | Main | Birthday Celebrations »
March 05, 2005
Happy Birthday Jeremy!
There is not better way to spend a day than working outside on home and yard improvement projects... at least I hope Jeremy thinks so. He has spent his birthday outside putting in a culvert and new entrance to the driveway.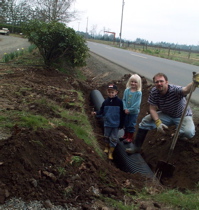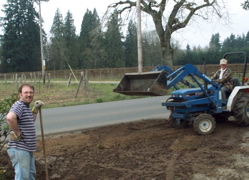 Jeremy's first present of the day was a new wheelbarrow from his mom and dad. Harrison put it to good use as an outdoor recliner.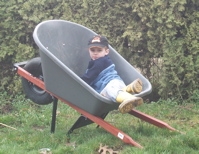 Posted by jennifer at March 5, 2005 01:12 PM
Comments