« Light It Up | Main | Cinnamon AppleSauce Ornaments »
December 04, 2005
Cutting Down the Tree
Harrison took this picture of us carrying the tree to the car. It is a beautiful noble fire and looks quite lovely in out house.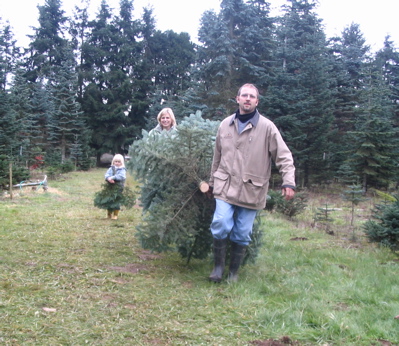 Posted by jennifer at December 4, 2005 02:07 PM
Comments
I hope it doesn't turn into a noble FIRE! It's great to see the family from Hank's point of view.
Posted by: kris at December 23, 2005 07:14 PM